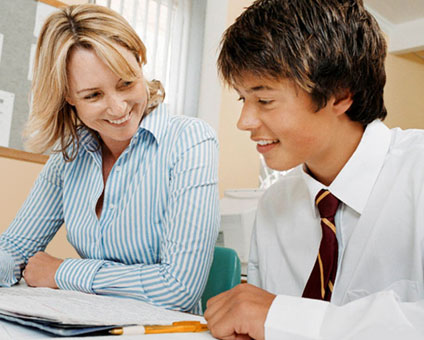 Phone Contact: 310-720-0174.
What makes our network different?


Results: Check us out on yelp: South Bay Tutors Yelp Reviews
Easy Access: No bulk of lessons, no contracts; just pay as you go.
100% guarantee Our tutors are great at what they do; the have the right personalities for tutoring. If you are not satisfied after an initial lesson you get a full refund, no questions asked.
We each make our own rates and are paid directly. We are a network, not a company.
Rates: Rates vary from $35 to $50 per hour, and are based mainly on difficulty of the subject. For tutoring with Joseph or Victor please call or email for a quote.
Background Checks: All of our tutors have completed background checks prior to being accepted into the network.


Welcome to South Bay Tutors, your source for in-home tutoring. Our network is composed only of the very best and brightest instructors in the South Bay cities of Redondo Beach, Torrance, and other surrounding cities in the South Bay.

The tutors you see on this site are here because each is great at what he/she does. I go to great lengths to ensure that each is a well rounded "10" with regards to knowledge of his/her subjects, personality traits, experience, and results with past and current pupils. Their personalities include a great deal of patience, gentleness, and motivational skills. Only those who receieve great reviews remain in the network.

For detailed info on each instructor, including education, experience, personality traits, and more click on the links to the left.

My name is Joseph Tillotson. While on the Marymount College Math Faculty I tutored one on one and in small groups in the learning center. My specialty was special needs students who had a lot of trouble learning math.

During this time I began doing math tutoring in Torrance and Redondo Beach. I learned quite a bit about how students learn during this period and especially enjoyed helping special needs students to understand their math assignments. I began doing private lessons around the same time I started at Marymount and formed this network in the 2004-2005 school year. You can read more about this by clicking on my name linked to the left.

Chris and Paulina do in home tutoring for algebra and English in the cities of Torrance and Manhattan beach. They both moved to Orange County for a bit but are now back in the South Bay area and plan to stay. Paulina is great with special needs students and with any course in the K-8th curriculum. Chris also does K-8th and is especially adept at History AP courses in the Redondo and Manhattan Beach areas. He will be completing his degree in History shortly from Cal State and is great at helping students with all high school history classes as well as AP exam prep.

**NEW**..."Should I take the SAT or ACT?" Victor is an SAT tutor in Redondo Beach. He has extraordinary skills as an SAT coach and is one of the best int he country. He will meet with your student and provide a diagnostic test specially designed with problems from both the SAT and ACT. Based on the results, you can determine which test your student should take.

For pre-algebra tutoring in Torrance or Redondo Beach Carolyn is a great choice. She does all K-8th subjects and is especially adept at English and math courses at the middle and grade school level. Her bio is linked to the left. She lives in Lomita and will do in home math and English tutoring for all areas of Torrance and Redondo Beach, as well as most other South Bay cities such as Carson and Manhattan beach.

The other instructors specialize in various K-12 and college subjects which are listed on their pages.

Test Prep: SAT, ACT, TOEFL, Most AP and SAT 2 subjects.
Algebra
Chemistry AP
Science
Physics AP
Biology AP
Spanish
English
Pre-Algebra
Special Needs Tutoring Redondo Beach.
Special Needs Tutor Torrance.
Any other K-12 subject not listed above as well as many college courses.


If you are looking for a tutor in Palos Verdes or Rolling Hills please click on the link here: