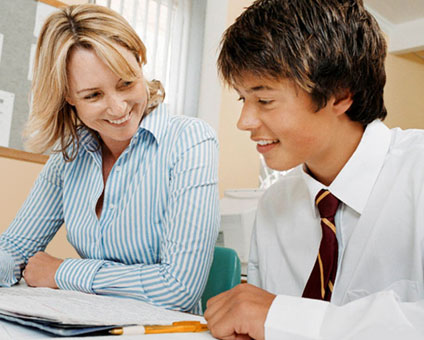 Phone Contact: 310-720-0174; Email: Joey2276@aol.com
What makes us different?


Results.: Check us out on yelp. South Bay Tutors Yelp Reviews
We are a network, not a company.: Each tutor makes her own schedule and has her own teaching style.
Rates: $35 to $50 per hour. Rates are based on the credentials of the tutor. Rates for Joseph are different please call/email for more info.
Background Checks: Tutors are screened before becoming part of South Bay Tutors.


Welcome to our site. We are a group of elite in home tutors. The areas we cover are mainly the beach cities of the South Bay, and include Palos Verdes, Redondo Beach, Torrance, Lomita, Manattan Beach, and Lawndale. The subjects covered include all K-12 classes, as well as common core, ACT, SAT, and many college courses such as statistics and chemistry.

What makes us stand out is the quality of each tutor. Each tutor in this network has an engaging personality, great explanation skills, and the instinct for teaching that many tutors lack. Each can explain difficult concepts in easy to digest ways. The bottom line is that anyone can be a tutor, and with this network I make sure only the very best are allowed in and are allowed to stay in. I place a big emphasis on personality. In my experience in this field it is not so difficult to find someone who can explain a subject and who knows it well. What is hard to find is someone who can do these things and is fun, positive, patient, and gentle to be around.

For info on the instructors click on a name to the left to read a detailed profile. These profiles include cities she will travel to, subjects tutored, and some info about the education, teaching style, personality, hobbies, etc.

My name is Joseph Tillotson and I began this network 12 years ago. At the time I was on the Marymount College Math Faculty in Palos Verdes. My specialty was in helping special needs students with math. I found that I really enjoyed working with them and found that I had a knack for explaining difficult math concepts. These students often had learning issues, and I had a few with autism. Teachers and books were failing them. They simply learned differently. They had to have material explained in a different way for it to make sense. I enjoyed tailoring my approach to fit the needs of each of my students while there, and now do the same with my own students.

I make a point to find tutors who are patient, empathetic, and positive by nature. A person who has these traits will often help by simply knowing when to teach and when to be quiet and let the student figure things out. I highly encourage you to be selective in your choice of a tutor. Ask questions, make sure the tutor's personality is good, and make sure your student is happy!

Each tutor's profile can be seen linked to the left. As a general rule tutors for K-7th grade tutor everything; while for 8th grade and beyond they are specialized by subject.

Robin and Victor are the test prep specialists or our network. Victor can help a student decide whether the SAT or the ACT is the best option. His personal score is in the top 1%, and it is always a challenge to try to find an SAT problem he doesn't know. Robin scored in the top 1% of his SAT test and knows it inside and out as well. Victor is trained from two high profile SAT prep companies, while Robin is trained by the Princeton Review for SAT prep in Redondo Beach and Torrance. Both tutors are great for college application essays as well. Each offers much more than you would find even with a high level Kaplan or Princeton Review Tutor for in home prep in Torrance or Redondo Beach. Each was a high level tutor for a company like one of these. They have been trained and now have several years of experience on their own to add to it.

For algebra tutoring in Torrance or Redondo Beach Carolyn is a great choice. She does all K-8th subjects and is especially adept at English and math courses for the Torrance and Redondo Beach areas. She lives in Lomita and will travel to nearly all South Bay cities.

We have a sister web site at PV Tutor with other tutors. Most of us live in the south Torrance and Lomita areas and as such will travel to homes in most parts of the South Bay for in home tutoring lessons. Feel free to check out the tutors on that site as well.

Test Prep: SAT, ACT, TOEFL, SSAT, AP exam prep, Most SAT 2 subjects such as math, Spanish, history, and chemistry.
Algebra
Chemistry AP
Science
AP Statistics
Biology AP
Spanish
English
Special Needs Tutoring Redondo Beach.
Special Needs Tutor Torrance.
Any other K-12 subject not listed above as well as many college courses.
Cities:
Palos Verdes
Manhattan Beach
Playa Vista
Culver City
Torrance
Redondo Beach
Manhattan Beach
Playa Vista.
For more info on a particular tutor or anything else you may email or call any day of the week.

310-720-0174

Joey2276@aol.com

Thank you.

If you are looking for a tutor in Palos Verdes or Rolling Hills please click on the link here: