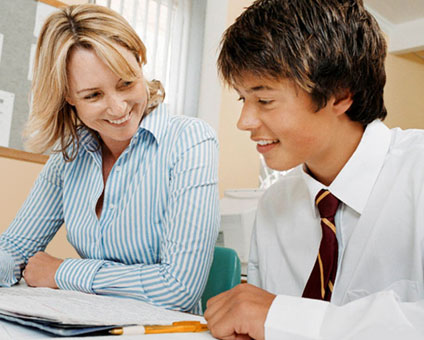 Phone Contact: 310-720-0174.
Why South Bay Tutors?


Easy Access: No minimum number of lessons or contracts.
100% guarantee you will get a tutor of the highest caliber.
We each make our own rates and are paid directly. We are a network, not a company.
Rates: Rates vary from $30 to $50 per hour, and are determined largely by the difficulty of the subject and education level of the instructor. Rates for all k-8th subjects will be between $30 to $40 per hour ($50/hour for credentialed teachers), while rates for advanced math, science, and other high level subjects are between $40 and $50 per hour. For SAT test prep rates please see Victor's web page; for private tutoring with Joseph please call or email for a quote.
Background Checks: All of our tutors have completed background checks prior to being accepted into the network.
(Optional) You may interview the instructor over the phone prior to an initial lesson.


NEW:Adam is available for in home tutoring for Physics AP, Calculus AP, Chemistry AP, and any other math or science course in the Redondo Beach and Torrance / Palos Verdes areas.

Hello and welcome to South Bay Tutors, your source for in-home lessons for all K-12 subjects and test prep. The instructors in this network will travel to the South Bay cities of Torrance, Redondo & Manhattan Beach, Rolling Hills, and Palos Verdes for in home tutor lessons for such subjects as algebra, math, English, ESL, Spanish, Algebra, Geometry, Biology AP, Physics AP, Chemistry AP, SAT & ACT prep, and more. They will also travel to your neighborhood library for lessons if you feel that this would be a more ideal setting. Our tutors are also in the West LA area in such cities as Culver City and Playa Vista. One new subject we tutor is Statistics for Redondo Beach and Torrance areas. The profiles of each tutor are linked to the left. Algebra tutors in Torrance & Redondo Beach and Chemistry Tutoring in Torrance and Redondo Beach available as we have had many requests for these subjects and have some of the best tutors in the area to help. We also have great English and Spansh tutors for Torrance and Redondo Beach areas; please see the individual web pages for their bios.

Each tutor is listed to the left. Simply click the name and you will be taken to his or her web page, where you'll find such info as his/her education, experience, past tutoring work, city of residence, and more.

The tutors you see on this site are here because each is great at what she does. I go to great lengths to ensure that each is a well rounded "10" with regards to knowledge of his/her subjects, personality traits, experience, and results with past and current pupils. Their personalities include a great deal of patience, gentleness, and motivational skills. Before being added to the site I check their experience and references, and make sure they have the right skill set to bring out the best in their future students. I then follow up with their current students...making sure that those students and parents are happy with the results obtained from working with the tutor. Only those who receieve great reviews remain on the web site.

My name is Joseph Tillotson. I was on the Marymount College Math Faculty from 2004 to 2007 and tutored several hours per week in the learning center during this time....either one on one or in small groups. I also did math tutor lessons in Torrance and redondo Beach. I learned a great deal from my time there and especially enjoyed helping special needs students to understand their math assignments. I began doing private lessons around the same time I started at Marymount and formed this network in the 2004-2005 school year. For more info on me and the network just click on my name to the left.

I'm aware of the great number of inept educators who are presently out there, and have made it my top priority to allow only those of the highest caliber into this network. The math and English tutors you'll find here are locals who will drive to your home or a library. Since they are close they will often be available for emergency calls if your student has a test and needs last minute help.

**NEW**..."Should I take the SAT or ACT?" Victor is an SAT tutor in Redondo Beach. He will meet with your student and provide a diagnostic test specially designed with problems from both the SAT and ACT. Based on the results, you can determine which test your student should take. It is no stretch to say he is one of the top SAT prep specialists in the country. What's more is he charges about half of what the major test prep companies charge for in home SAT tutor lessons for the areas of Redondo and Manhattan Beach and the Torrance and Palos Verdes areas.

The other instructors specialize in various K-12 and college subjects which are listed on their pages.


For more info you may email Joey2276@aol.com anytime or call 310-720-0174 any day of the week from 10am to 7pm with any inqueries.



Cities covered, subjects covered, and links follow....
Specific subjects and cities follow. All tutors will travel to the 4 main cities of Torrance, Redondo & Manhattan Beach, and the PV Peninsula. Sarah also tutors in cities near LMU such as Culver city and Playa Vista.



Math
Basic Math
Pre-Algebra
Algebra
Algebra 2
Geometry
Trigonometry
Pre-Calculus
Calculus
Statistics AP, regular.




Science
Basic Science
Biology
Chemistry
Physics




English
Grammar
Reading Comprehension
Essay Writing
Term papers
all English courses from K-12




Other...
Homework Assistance
Study Skills
Organization
Spanish
French
SAT test prep
ACT test prep
CBEST Test prep
TOEFL Test Prep




Cities covered: We will come to your home to tutor math, science, chemistry, spanish, and many other subjects in the following cities.


Cities....
Torrance
Redondo Beach
Manhattan Beach
Los Angeles
South Bay
Hermosa Beach
El Segundo
Marina Del Rey
Long Beach
Gardena
Hollywood Riviera
Beverly Hills
Brentwood
Harbor City
Lomita
Carson
Playa Del Rey
West LA
Studio City




If you are looking for a tutor in PV please go to this site...
Links...
Northbrook Spanish Tutor, Northbrook Math Tutor, Northbrook Chemistry Tutor

South Bay Tutors Blog for administrator

South Bay Tutors Blog



Algebra Tutor Torrance Redondo & Manhattan Beach on google plus

Swim Lessons in the South Bay...great rates & great instructors

@LA - the guide to Greater Los Angeles and Southern California

www.cleverapple.com Clever Apple: Put your talents and resources to work for you. Start Your own home tutoring business. It's fun and rewarding, and no degree is needed. Sign up for our FREE educational links newsletter and check out our CURRICULUM links area for help and ideas at the link above to clever apple.

www.CA-Business-Directory.com - Business catalog / directory in California (CA) largest business directory in California (CA)


*Chinese tutoring*This is a great tutoring resource in the south bay and Los Angeles areas which focuses on teaching Chinese in a one-to-one or small group environment.


City of Torrance

Manhattan beach

Learn Chinese EZ

Learn Chinese EZ
In-Home Tutors for Orange County for Algebra, Chemistry, Spanish and other K-12 subjects