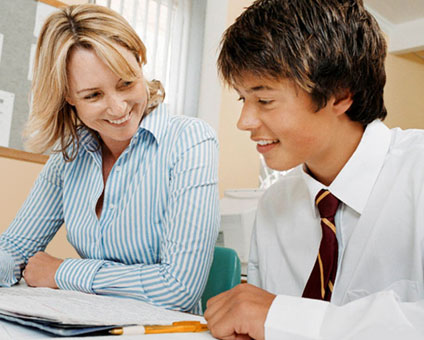 Phone Contact: 310-720-0174.
Why choose South Bay Tutors?


Results: Our set up is different (we're a network), our team is great at what they do; check us out on yelp: South Bay Tutors Yelp Reviews
Easy Access: We are ech independent and each make our own schedules and rates.
100% GuaranteeIf you don't think your tutor was worth it your money will be refunded, no questions asked.
Rates: Rates vary from $35 to $50 per hour for K-12 subjects, and are based mainly on the difficulty of the subject. For tutoring with Joseph or for SAT prep call or email for a quote.
Background Checks: Done prior to a tutor joining.


Welcome to South Bay Tutors, your source for in home tutoring for the beach cities and the peninsula. Our network is composed of the very best and brightest instructors in the area.

New: Alida is back on the team and is now available for in home Spanish tutoring in Palos Verdes and Torrance & Redondo beach areas. With 2 decades of class room teaching experience and an engaging and friendly personality Alida is a great choice for your student.

The tutors you see on this site are here because each has a great skill set for tutoring, superb credentials, and the right personality for the job. In addition to subject mastery and great explanation skills, their personalities include a great deal of patience, gentleness, and positivity. Only those who receieve great reviews remain in the network.

To learn about the tutors just click on the links to the left for detailed bios and relevent info.

My name is Joseph and I founded the tutoring network you see here. From 2004 to 2007 I was a faculty math tutor at Marymount College in Palos Verdes. My specialty was special needs students who had a lot of trouble learning math. While other tutors sometimes got frustrated or didn't know how to bridge the communication gap with these students I found that I really enjoyed working with them. I had ADD myself as a kid and often did not understand what the teacher was saying. I believe this helped me to learn to break down complex concepts for my own understanding, with the result being that I could explain difficult concepts to my own students in easy to understand ways.

In 2004 I began tutoring privately in the cities of Redondo Beach and Manhattan beach. That first year was one of learning for me; learning how to communicate difficult math concepts, and learning from parents that many tutors are not effective. I sought to learn what makes one tutor effective and another not effective.

There were many factors such as explanation skills, knowledge of the subject, and overall personality. A person who is empathic and patient by nature will often help by simply knowing when to teach and when to be quiet as the student is figuring out a concept. An instructor's quiet encouragement will also bolster the confidence of the pupil. A tutor lacking in these communication skills can have the opposite effect. I highly encourage anyone reading this to be selective in your choice of a tutor, whether you go with a tutor from his network or from another place; ask a lot of questions, make sure the personality is good, and make sure your student is happy with the tutor!

Chris and Paulina are available for in home tutoring for math and English in Redondo beach and Torrance areas. Paulina is perhaps the most emotionally nurturing tutor I've ever worked with. Chris is our history AP tutor for Torrance and can do European and US history courses as well as help prepare students for the AP exams coming up in a couple of months.

Robin and Victor are available to do in home SAT tutoring. Robin was trained by the Princeton Review and has a personal score in the top 1%. Victor is a highly trained SAT specialist who knows the SAT inside and out. He is able to help students decide if they are better off taking the SAT or ACT. I've worked with Victor and Robin for 8 years and have had only excellent feedback for each of them.

For algebra tutoring in Torrance or Redondo Beach Carolyn is a great choice. She does all K-8th subjects and is especially adept at English and math courses for the Torrance and Redondo Beach areas. She lives in Lomita and will travel to nearly all South Bay cities.

The other instructors specialize in various K-12 and college subjects which are listed on their pages.

Test Prep: SAT, ACT, TOEFL, SSAT, AP exam prep, Most SAT 2 subjects such as math, Spanish, history, and chemistry.
Algebra
Chemistry AP
Science
Physics AP
Biology AP
Spanish
English
Special Needs Tutoring Redondo Beach.
Special Needs Tutor Torrance.
Any other K-12 subject not listed above as well as many college courses.
Cities:
Palos Verdes
Manhattan Beach
Playa Vista
Culver City
Torrance
Redondo Beach
Manhattan Beach
Playa Vista.
For more info on a particular tutor or anything else you may email or call any day of the week.

310-720-0174

Joey2276@aol.com

Thank you.

If you are looking for a tutor in Palos Verdes or Rolling Hills please click on the link here: